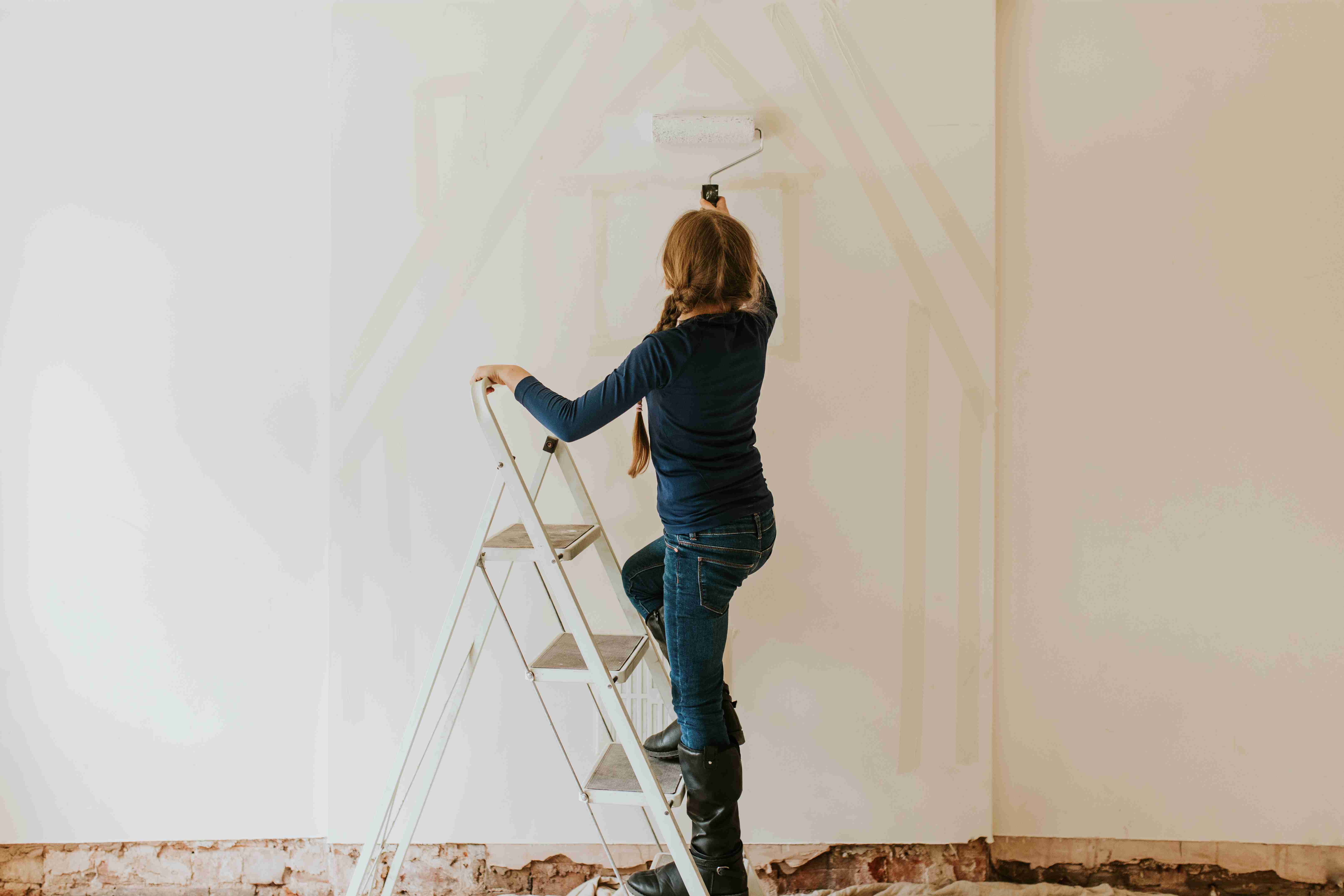 If you are looking to improve your home by doing some interior decorating, then you may be wondering what you should do to get the maximum style with the least amount of cost. It is important to choose your home décor to complement your taste but to also enhance your lifestyle – if you have children then freestanding mirrors are probably a no-no for example!
Here at Flooring Superstore, our experts know a thing or two, not just about flooring but how best to showcase your home. We have some great decorating tips to help your house feel more like a home.
Create Space
We all want more space. Or at least, the illusion of more space! If you want a more open feel to your home but do not have the possibility of tearing down walls, then there is a great decorating trick you can try.
Decorate two adjacent rooms in the same colour, the same style of furniture and with lighter or pastel shades of colour. This can create the feeling of more space and will open up both rooms.
Herringbone and chevron wood or laminate flooring can give the illusion of length, so that may be an option to make your rooms appear longer than what they are. As do long rugs, especially in lighter colourways if you have darker furniture or décor.
Furniture
If you want new furniture but do not have the budget to replace it, especially the bulkier items such as sofas, then a cheaper option, and one that is proving a hot trend in 2022, is upcycling. You can re-upholster any armchairs, dining room cushions, or sofas in a new pattern, giving your furniture a refresh and helping the environment at the same time. Even just adding new cushions or mirrors can give a room a boost.
Moving your furniture around is also an effective way to change the design of your home without investing in new pieces. Try moving your furniture away from walls, or creating a focal point for conversation or reading.
Maximise your lighting
One of our top tips would be to maximise the lighting in your home. Lighting is key to providing the atmosphere you want in your home. It can turn an ordinary room into something glamorous, luxurious, modern, or cosy. Lighting should always be considered as a wider part of your interior design and statement lighting can enhance other features of your home. Gone are the boring lampshades of years past, you now have a huge range of choices, from uplights to floor lamps and from wall lighting to hanging pendant lights. Even a chandelier or two if you are looking for added luxury.
These dramatic pieces can be found in a range of styles to fit your preferred aesthetic. Industrial and rustic style lighting are particularly popular right now, especially with exposed bulbs. These are particularly good for lighting up dark spaces without taking up too much room.
It is important to remember to think carefully about your lighting choices. You want it to highlight the areas of the room you need to, such as a feature wall, (or even your flooring) to brighten up your space or simply to add light to a reading spot.
Choose your colours wisely
Colour is a key element of any interior design and choosing the right colour palette for your interior can make an enormous difference to the ambience of your home. However, with such a large variety of colours and shades available, it can sometimes be overwhelming to know what is going to work in a space, especially if you are keeping your current furnishings and decorations and just wanting a refresh of the walls.
Richer colours such as darker reds, forest greens and navy blue work well if you are wanting an intimate, luxurious, cosier feel to your room. Either as paint on the walls, or your accessories. Navy blue and gold are a particularly hot trend right now, so you are more likely to find lots of options available. These colours work well with rustic wood flooring if you are going for a full overhaul of your space.
If you have small rooms, then we would recommend lighter shades as this can make a room feel brighter and more welcoming. This doesn't mean you have to go for boring cream and beige shades though! Greys and light blues are great for small spaces and are very calming. If you want a bit more colour, choose a pastel shade of yellow or orange to keep your rooms light and add furnishing and accessories in brighter colours.
If you want to draw attention to a certain area of the house or room, then using brighter colours, patterned wallpaper or colourful artwork in that space is a great visual trick.
Replace your flooring
Flooring is something we take for granted and when looking to redecorate, it may not be the first thing that comes to mind. If you have the budget for replacing your floor, then there are some great options available to match any home décor design.
Flooring can make a greater difference in how we view our spaces, so it is always worth considering a new floor. Choose wood flooring for a traditional, homely, or rustic feel. Laminate flooring if you want the appearance of a natural floor such as wood or stone without the cost, or use vinyl tiles to create beautiful designs throughout your home.
See what Flooring Superstore has to offer
Here at Flooring Superstore, we offer the latest in flooring designs, so whether you are looking to make home improvements with soft, plush carpet, adding vinyl tiles for a modern, sleek finish to your rooms, or swapping your style for something more functional or rustic, you are sure to find the perfect style, colour, and finish to complement your home décor.
To make it even easier to find what works for your home, you can order up to six free flooring samples from us, allowing you to see the colour and quality of our flooring options in the light of your room - helping you to make the right choice for you. 
What makes us stand out from the crowd is our ability to offer huge discounts on high quality flooring, which can help you transform your home for less. Combined with our fast delivery and free returns within 100 days, you can enjoy your new space quickly and hassle free! 
If you are looking to start a project and would like some help or advice, our contact form on the website has a range of different options for you to choose from. Alternatively, call one of our friendly and expert team on 03308 182 500.