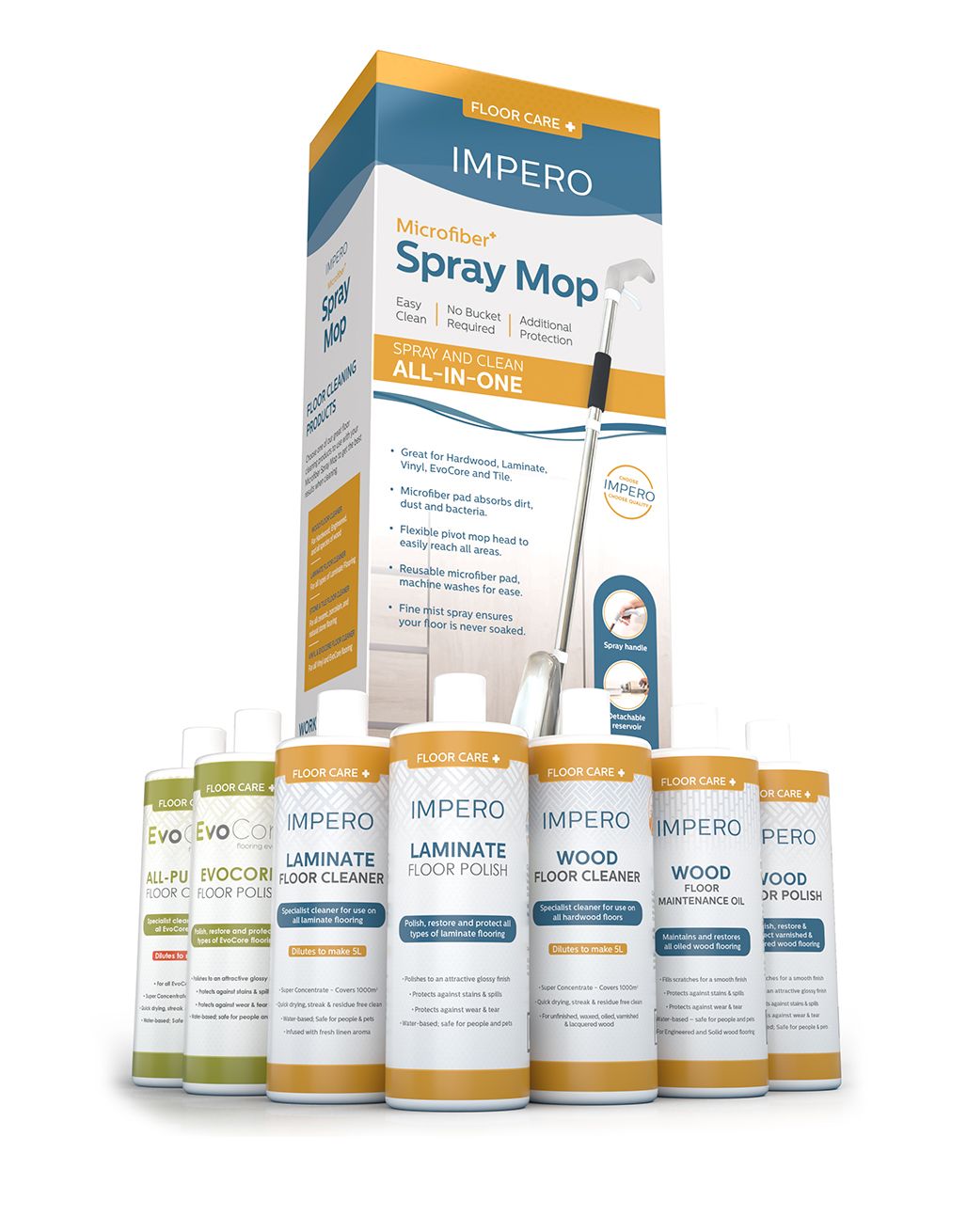 Impero
Laminate Floor Cleaner
Description
Our Impero Laminate Floor Cleaner has been developed to work on all types and finishes of laminate flooring. The water-based solution offers a deep clean for your floor, removing dirt and germs for a sparkling clean finish. Infused with a delicate fresh linen aroma that will make your room smell amazing after you clean.
Impero Laminate Floor Cleaner also represents amazing value for money. Supplied in a handy 500ml bottle of concentrate cleaner; you can dilute this with water to make 5 litres of ready-to-use laminate floor cleaner. This makes enough cleaner to clean 1000m2 of laminate flooring, or enough to clean the average size room once a week for over a year!
Accessory Type
Cleaning & Maintenance
Accessory Warranty
Our wear warranty has been created to provide you with peace of mind that our quality product is ready to stand the test of time.
With proper care and maintenance, we guarantee against any hidden defect that may adversely affect the life of the product.
If you have any questions, please get in touch! For a detailed explanation and warranty exclusions, please visit our terms page.