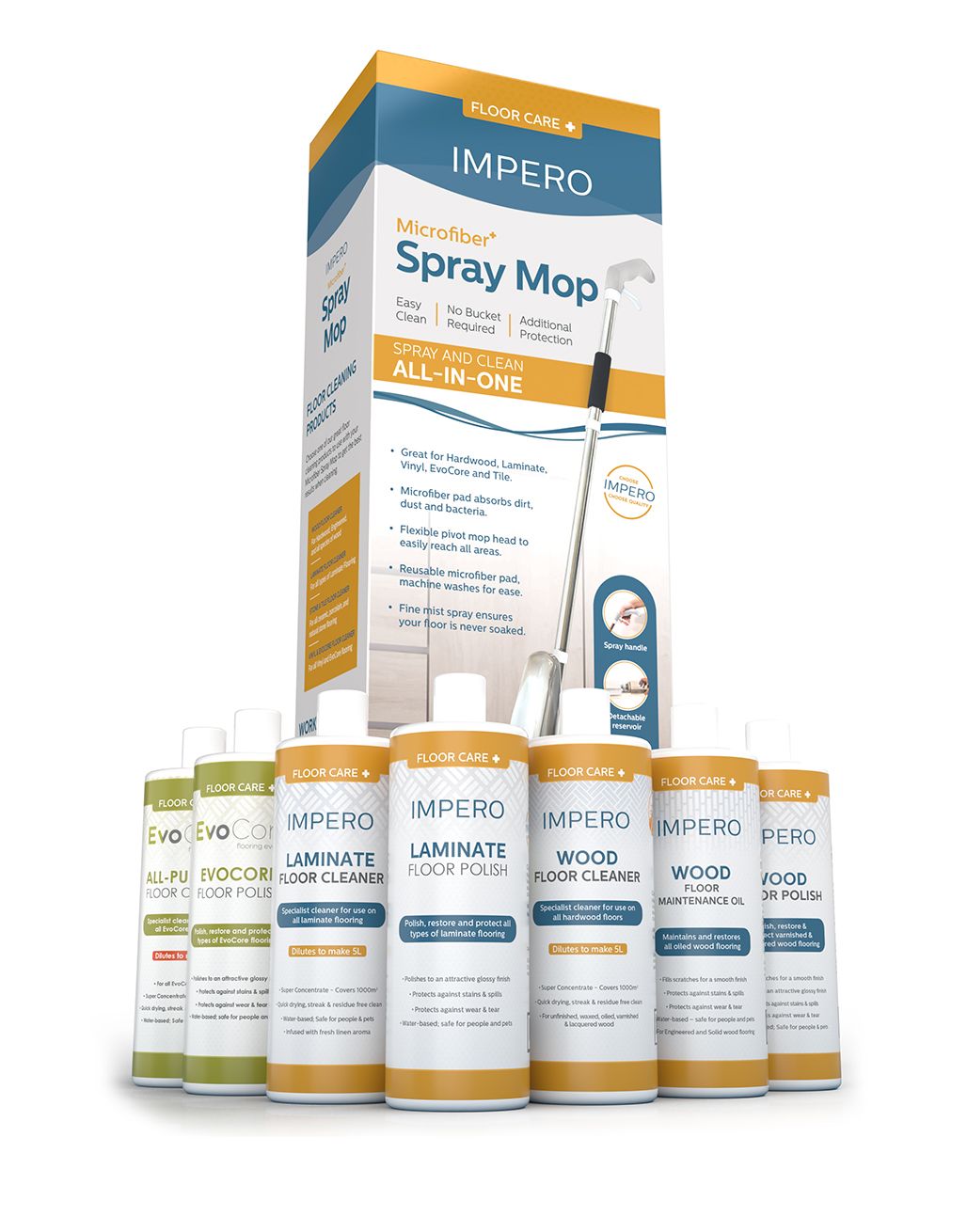 EvoCore
All Purpose Floor Cleaner
Description
Our EvoCore All Purpose Floor Cleaner is a super concentrated cleaner for all types of EvoCore flooring. Simply dilute the product with water, and our handy 500ml bottle will create 5 litres of ready-to-use floor cleaner that will cover an enormous 1000 square meters of flooring! The average room size is 16 square meters, which means Impero Wood Floor Cleaner will clean a room this size 61 times! Infused with a luxurious lavender aroma that fills the room as you clean, Our EvoCore All Purpose Floor Cleaner offers a wonderful finish, quickly and easily.
Accessory Type
Cleaning & Maintenance
Accessory Warranty
Our wear warranty has been created to provide you with peace of mind that our quality product is ready to stand the test of time.
With proper care and maintenance, we guarantee against any hidden defect that may adversely affect the life of the product.
If you have any questions, please get in touch! For a detailed explanation and warranty exclusions, please visit our terms page.