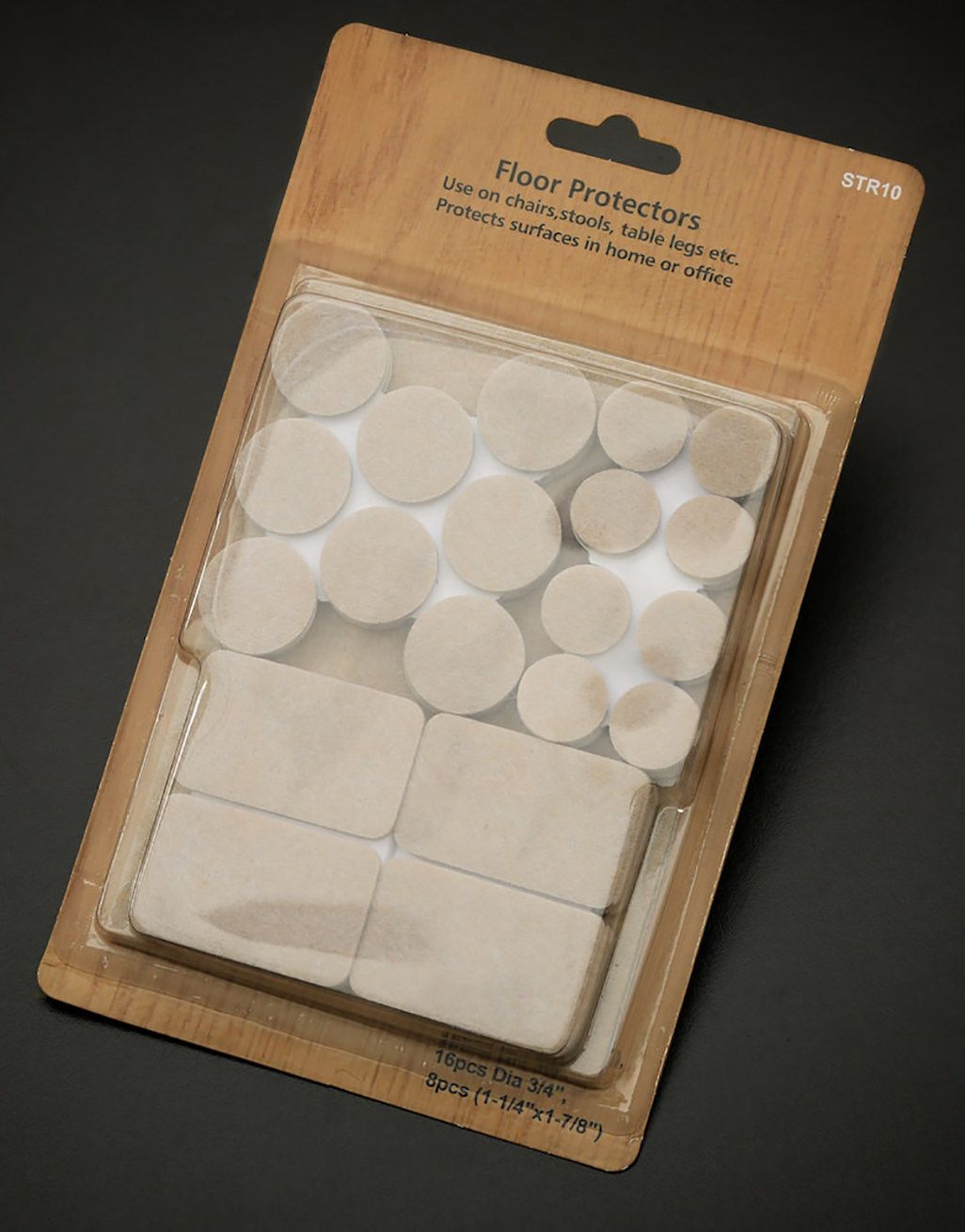 Felt Adhesive Pads
42 Small Pads
Description
Multi-pack for multiple items. The ideal home kit. Our Multi-Pack of Self-Adhesive Felt Pads help you protect your floor from scratches and scrapes, from chair and table legs, plus the corners of bigger furniture items like cabinets, wardrobes and even office furniture.
1 pack, 4 shapes. 2 oblongs and 2 rounds. Plus, the larger 6x4 inch sheet can be cut to size for whatever you need
Specification:
2 sheets: 6" x 4

3

/

8

 inch (152 x 111 x 3mm)
8pcs: 1

1

/

4

" x 1

7

/

8

 inch (31 X 47mm)
16pcs: Dia 1 inch (25mm)
16pcs: Dia ¾ inch (19mm)
Accessory Warranty
Our wear warranty has been created to provide you with peace of mind that our quality product is ready to stand the test of time.
With proper care and maintenance, we guarantee against any hidden defect that may adversely affect the life of the product.
If you have any questions, please get in touch! For a detailed explanation and warranty exclusions, please visit our terms page.