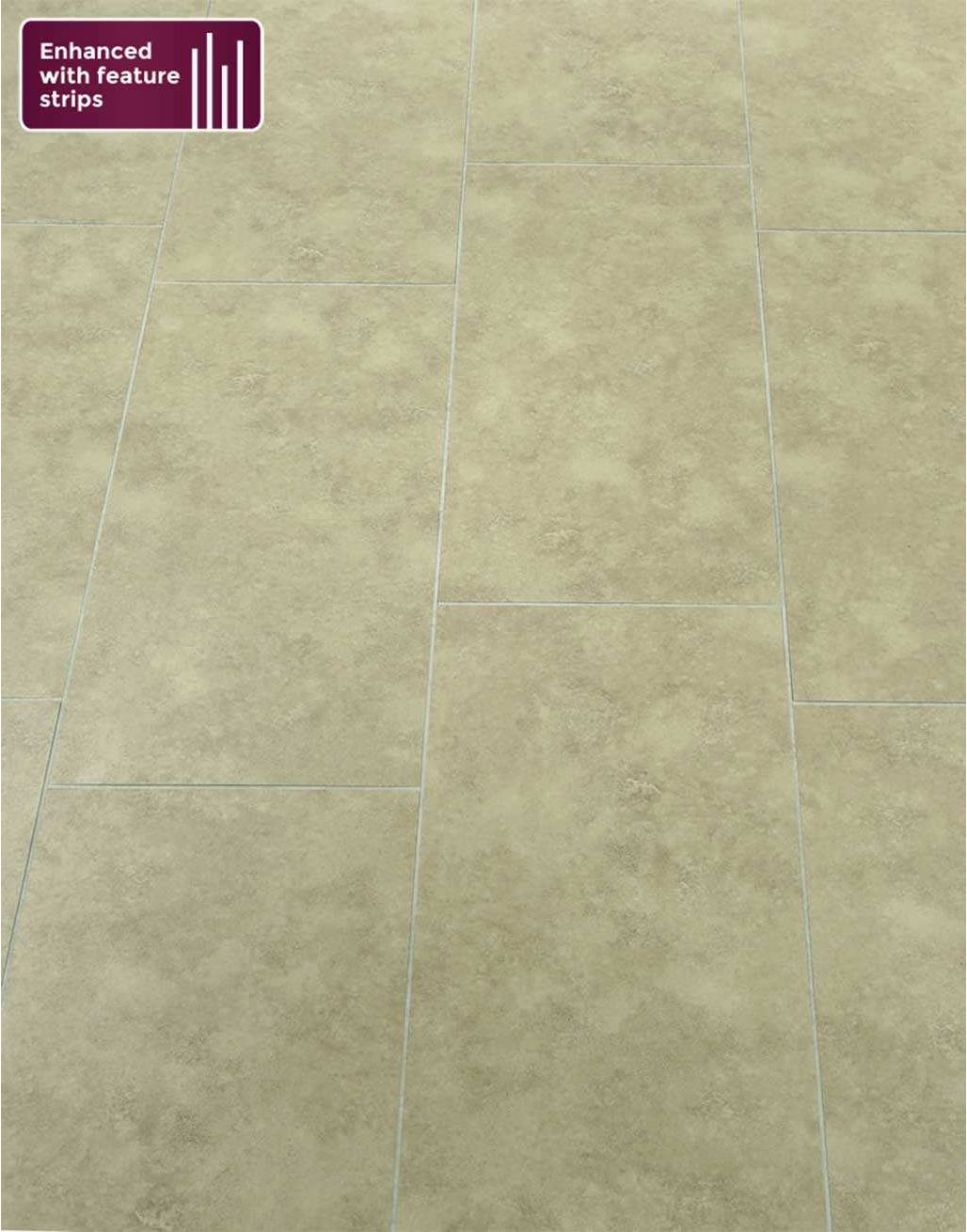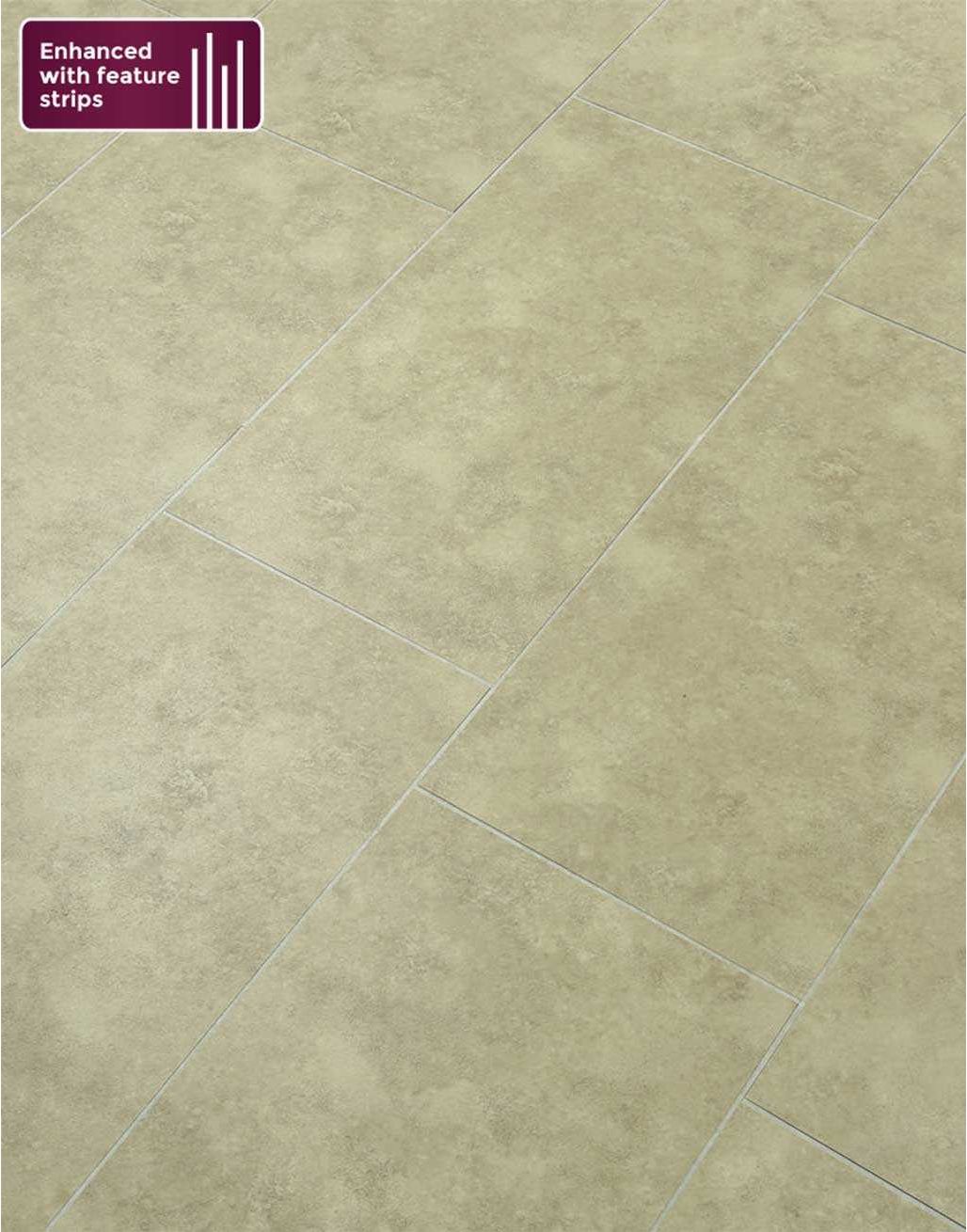 Venice Tile
Rialto Travertine
Stickdown Flooring
Special Price
£37.16
Regular Price
£92.96
Description
A modern take on traditional travertine tiles, the Venice Tile Rialto Travertine LVT flooring brings the charm of solid stone into your home, without all the drawbacks of the natural material. The stone-like design recreates the features of travertine in great detail, from the neutral, light colours to the delicate textures. At the same time, these luxury vinyl tiles offer a warmer, softer, and more comfortable feel underfoot. Hard-wearing and log-lasting, luxury vinyl tiles enhance living spaces in more ways than one. Apart from their elegant appearance, the tiles have a tough wear layer that protects them against scratches stains, dents, and scuffs. The surface is also a breeze to clean and to maintain. Backed by a 20-year residential warranty, this LVT floor offers excellent value for money. We don't recommend laying this product in areas where the temperature will reach 29°C as the product may curl. We also advise that this product be left for 72 hours prior to installation at room temperature.
Key Features

2.5mm Thickness
Venice Tile boards are 2.5mm thick.

0.2mm Wear Layer
Each pack of Rialto Travertine has a wear layer of 0.2mm thickness.

3.72m² Coverage
Each pack of Venice Tile - Rialto Travertine LVT Flooring will cover 3.72m².

607mm Board Length
Each board in every pack of Venice Tile - Rialto Travertine LVT Flooring is 607mm long.

307mm Board Width
Each board in every pack of Venice Tile - Rialto Travertine LVT Flooring is 307mm wide.

20 Year Residential Warranty
This product comes with a great 20 year residential wear warranty.

10 Year Commercial Warranty
This product comes with a 10 year commercial wear warranty
Residential Warranty
20 years
Commercial Warranty
10 years
It is important to understand how to measure your floor correctly to avoid big expenses and to ensure you order the correct amount.
Not sure how to do this? We have easy to follow, step by step walkthrough videos and a text guide which will help you accurately estimate the amount of flooring you will need to buy for your rooms without the need to hire a fitter - saving you time and money!
View our walkthrough videos and measuring guide here!
Got more questions? Simply contact us and our well trained sales team will offer extra advice.
If you need help finding a fitter, we can provide you with contact details for a fitter in your area - simply click the link below to use our new find-a-fitter feature!
Find a Fitter
LVT Warranty
Our wear warranty has been created to provide you with peace of mind that our quality product is ready to stand the test of time.
With proper care and maintenance, we guarantee against any hidden defect that may adversely affect the life of the product.
If you have any questions, please get in touch! For a detailed explanation and warranty exclusions, please visit our terms page.