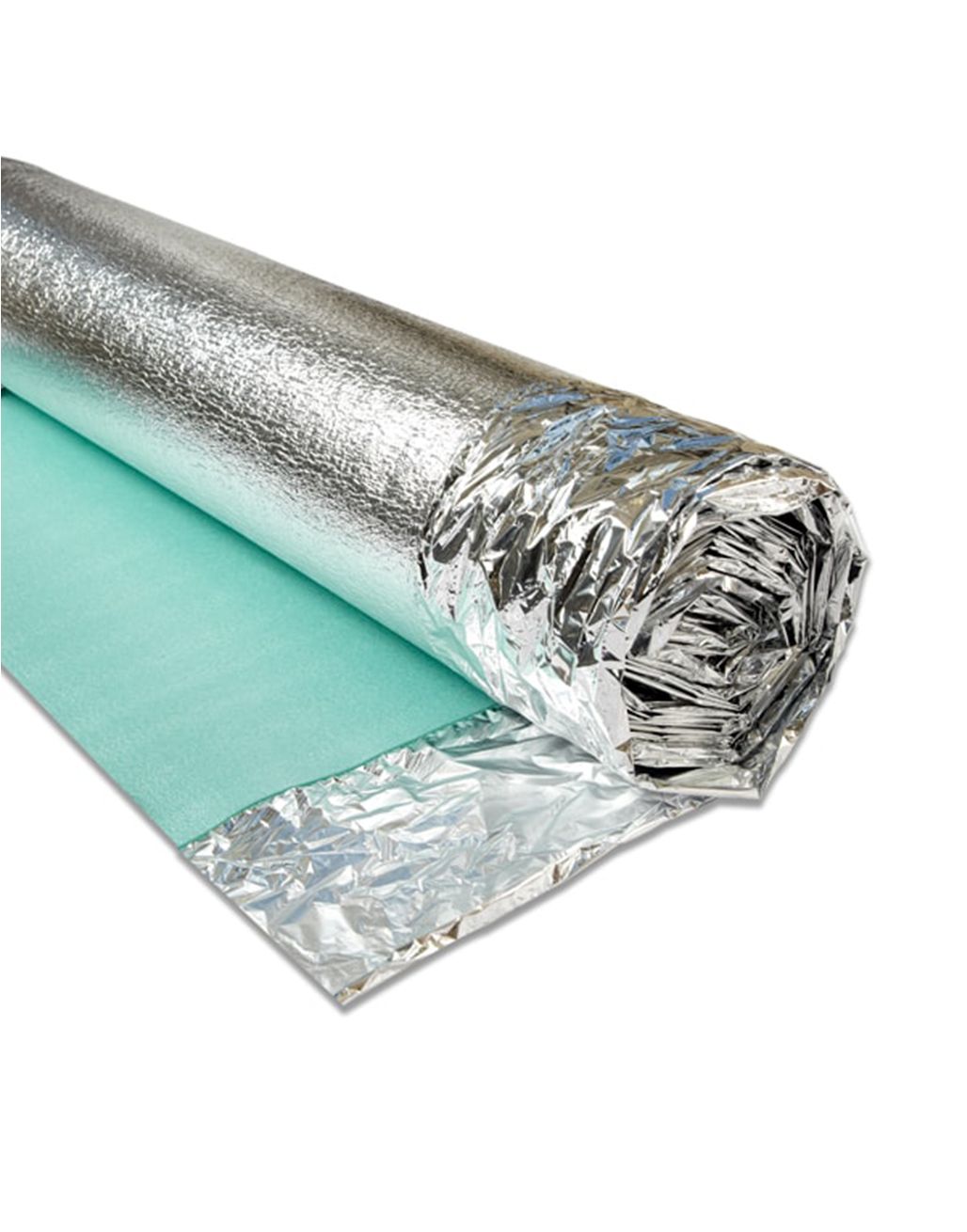 Timberlay Silver
3mm Underlay
Description
For Wood & Laminate
Great noise insulation
Protects your floor reliably
Timberlay Silver is the perfect choice for your new wood or laminate flooring boasting a 3mm thickness which gives a great underfoot feel whilst being ideal for use on underfloor heating systems. Expertly manufactured in the UK, this underlay features superb sound reduction whilst also providing firmness underfoot, making your floor extremely comfortable to walk on. Our Timberlay Silver helps reduce heat loss which in turn, contributes to lower heating bills and also includes a built in damp proof membrane (DPM) offering protection from moisture coming up from the sub floor. Each underlay has a film which when peeled, allows for easy joins meaning no additional tape is necessary.
Specification:
•15m² coverage per roll
•Reduces sound up to 18dB
•Thermal resistance (R) 0.115 m2K/W
We would advise not to use this with LVT flooring due to this product being too thick, we would however recommend using either Timberlay LVT or Timberlay Heatflow LVT.
Impact Sound Reduction
18db
Underlay Warranty
Our wear warranty has been created to provide you with peace of mind that our quality product is ready to stand the test of time.
With proper care and maintenance, we guarantee against any hidden defect that may adversely affect the life of the product.
If you have any questions, please get in touch! For a detailed explanation and warranty exclusions, please visit our terms page.