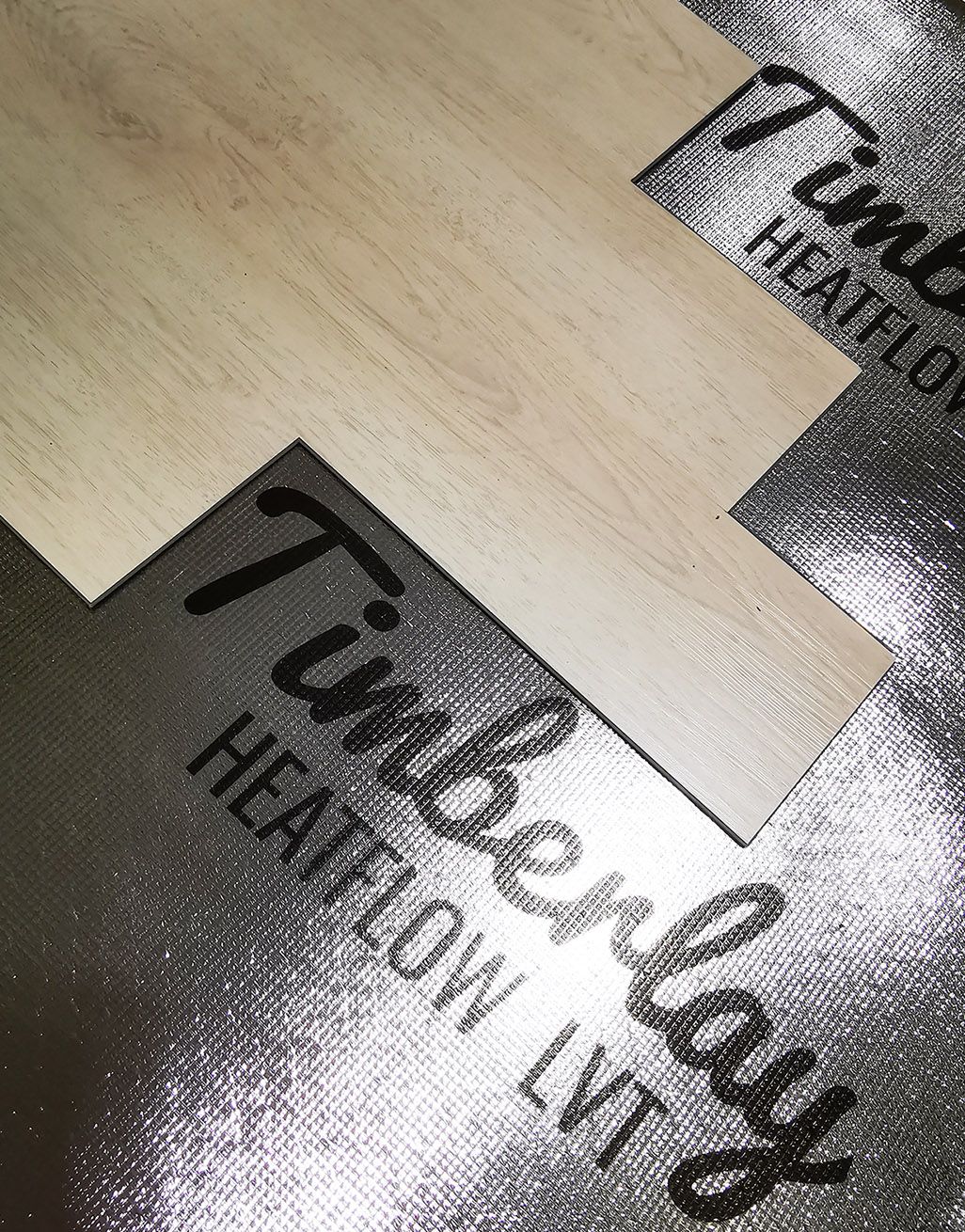 Timberlay LVT
1mm Underlay
Description
Timberlay LVT helps underfloor heating systems perform more efficiently which will result in lower energy bills by not having to turn up the systems too high, the underlay features superb sound reduction whilst also providing firmness underfoot making your floor extremely comfortable to walk on.
Timberlay LVT also includes a built in damp proof membrane (DPM) to stop moisture coming up from the sub floor.
Each underlay has a film which when peeled, allows for easy joins and quicker installation. No additional tape is necessary.

Specification:
10m² coverage per roll
Reduces sound up to 20dB
Each roll is 1.1m wide
Impact Sound Reduction
20db