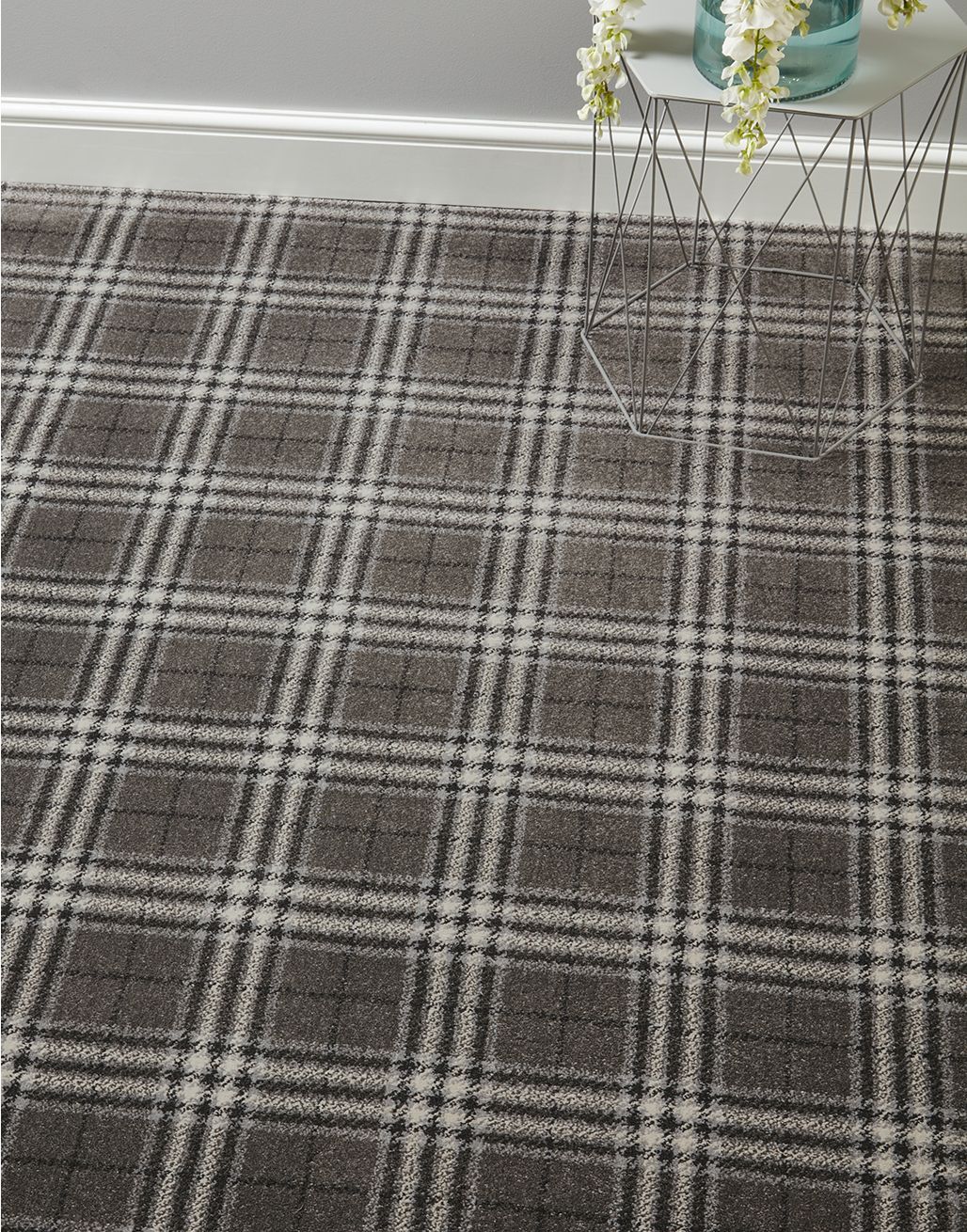 Special Price
£34.99
Regular Price
£39.99
Description
Are you looking for carpet that is luxuriously soft with a gorgeous design? The Loch Lomond range is a quality twist pile carpet that comes in a range of tartan themed designs. The range is made from 100% Polypropylene that is hard wearing, durable, easy to clean and is 100% bleach cleanable. Archerfield has tones of black, strong cream, and charcoal. This carpet will complement both traditional and modern décor. Not only will it add colour and pattern to your room, it will pair perfectly with chic accents. Don't forget to take a look at our accessories page, to receive the best results.
Key Features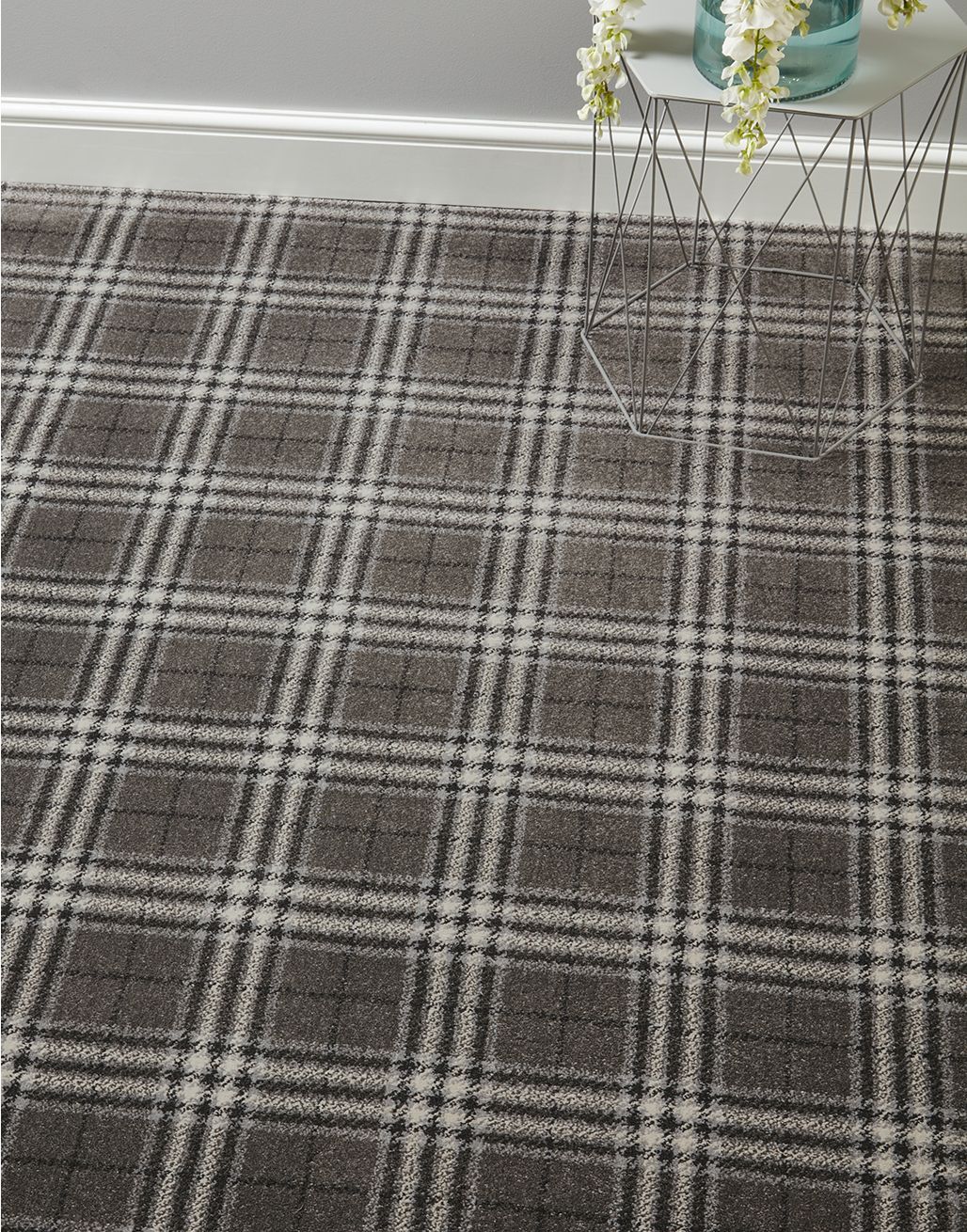 12.5mm Pile Height
This carpet is 12.5mm thick, a common pile height for household carpets. The carpet combines a great mix of comfort and stability underfoot, whilst remaining affordable!
Twist Pile
Twist pile carpets are created from yarn which has been twisted tightly together and right now, it's the most popular kind of carpet being produced. Twists come in plain colours, and also a 'heather' look, which is made by combining yarns of complimentary shades together. Ideal for any room in the home!
Bleach Cleanable
This particular carpet is bleach cleanable! This ensures that in the unlikely event your carpet is stained, a generic household bleach diluted with water would leave your carpet as good as new. We would recommend 9 parts water to 1 part bleach for small stains.
Action / Hessian Backing
The action or hessian backing of this carpet gives it an incredibly durable and hardwearing layer between the carpet pile and your floor. However, with action backed carpets, you do require an underlay purchase to add comfort as well as increase the thermal and acoustic features of the carpet.
20 Year Wear Warranty
This carpet is protected by a 20 year wear warranty, guarding against excessive wear and damage caused by general traffic wear. Click here to find out more.
Carpet Wear Warranty
Our wear warranty has been created to provide you with peace of mind that our quality carpets are ready to stand the test of time. With proper care and maintenance, the pile of your carpet won't wear by more than 10% by abrasive wear during the specified time period. Abrasive wear is defined as "abrasive fibre loss and not changes in appearance". If you have any questions, please
get in touch!
For a detailed explanation and warranty exclusions, please visit our
terms
page.
20 Year Stain Warranty
This carpet is guaranteed against staining from all food & drink spills over a 20 year period. Click here to find out more.
Carpet Stain Warranty
We offer a range of stain warranties up to 20 years long - this means we guarantee that our carpets will resist stains by food and drinks when recommended carpet care and cleaning procedures are used during the specified timeframe. If you have any questions, please
get in touch!
For a detailed explanation and warranty exclusions, please visit our
terms
page.
Stainbloc Technology
This range is protected by StainBloc technology, making the carpet extra resistant to stains due to a coating that repels dirt or liquids, preventing them from settling in.
Colour Shade
Beige, Grey, Mixed Colours, Cream
It is important to understand how to measure your floor correctly to avoid big expenses and to ensure you order the correct amount.
Not sure how to do this? We have easy to follow, step by step walkthrough videos and a text guide which will help you accurately estimate the amount of flooring you will need to buy for your rooms without the need to hire a fitter - saving you time and money!
View our walkthrough videos and measuring guide here!
Got more questions? Simply contact us and our well trained sales team will offer extra advice.
If you need help finding a fitter, we can provide you with contact details for a fitter in your area - simply click the link below to use our new find-a-fitter feature!
Find a Fitter
Guide Prices
Flooring Cost
Fitting Cost
The above are estimate measures and costs. Please visit our Fitting Page for further information.
Underlay
Underlay helps to prolong the life of your floor, keeping it looking and feeling fresh for longer. Replace old underlay to get the best out of your new floor.