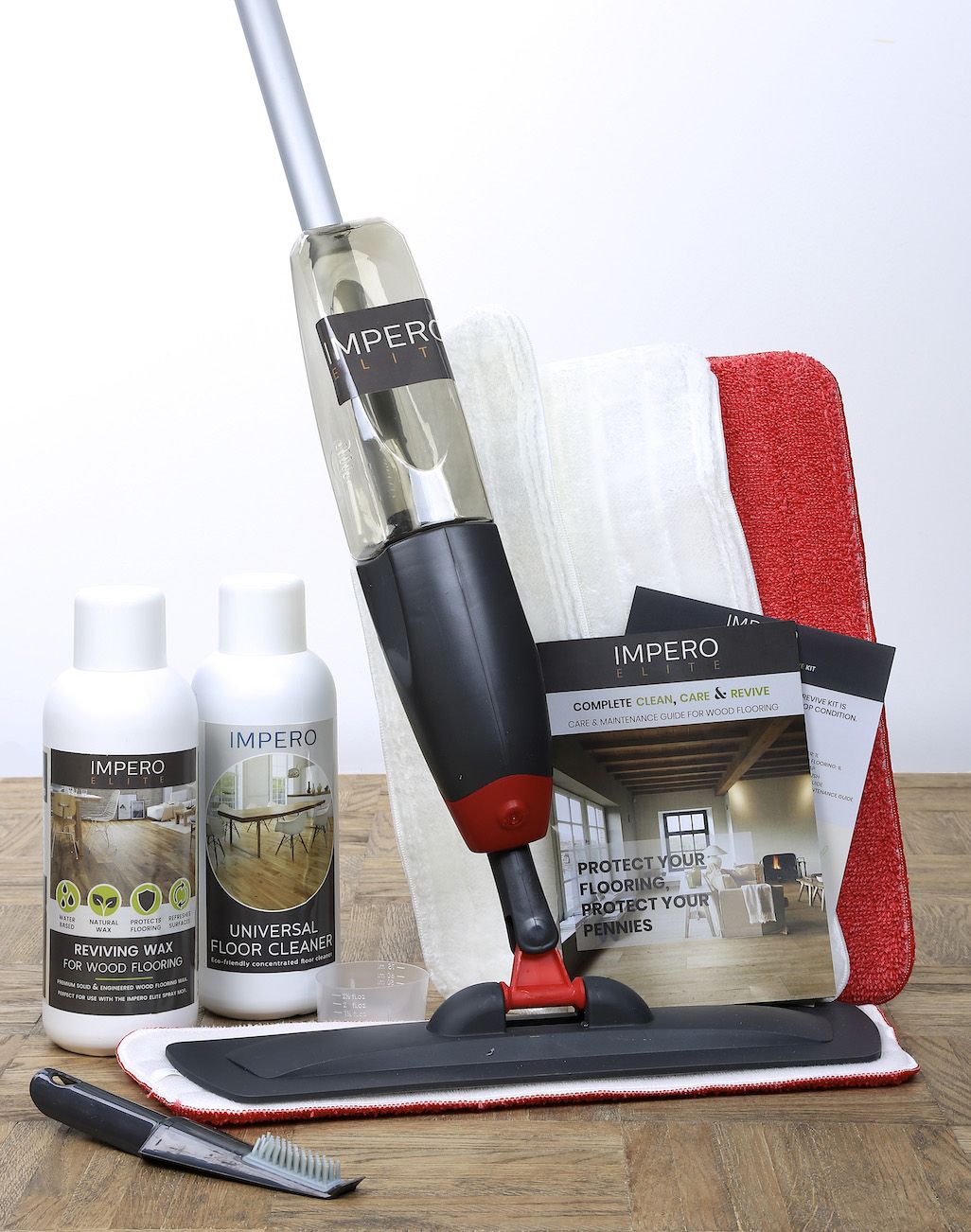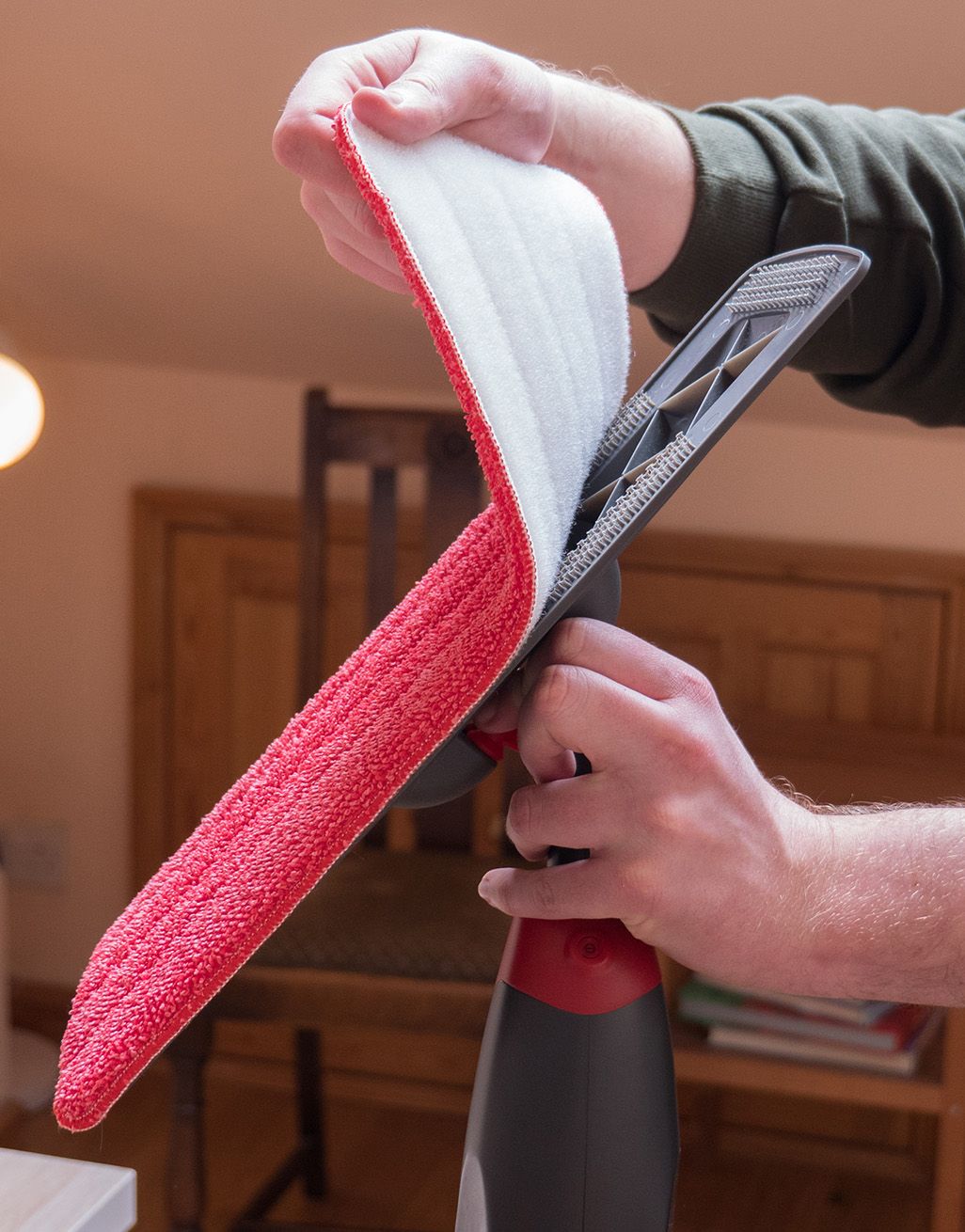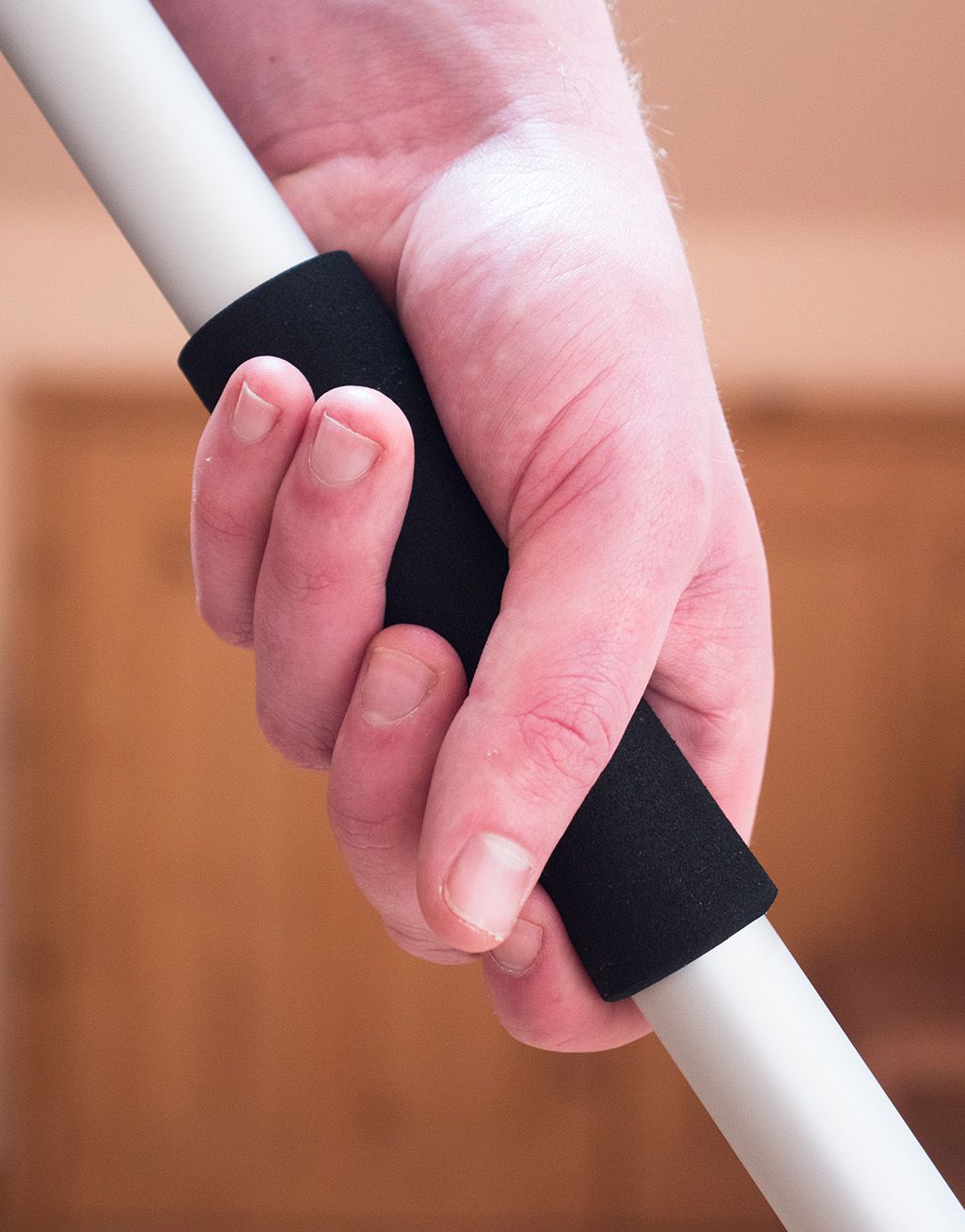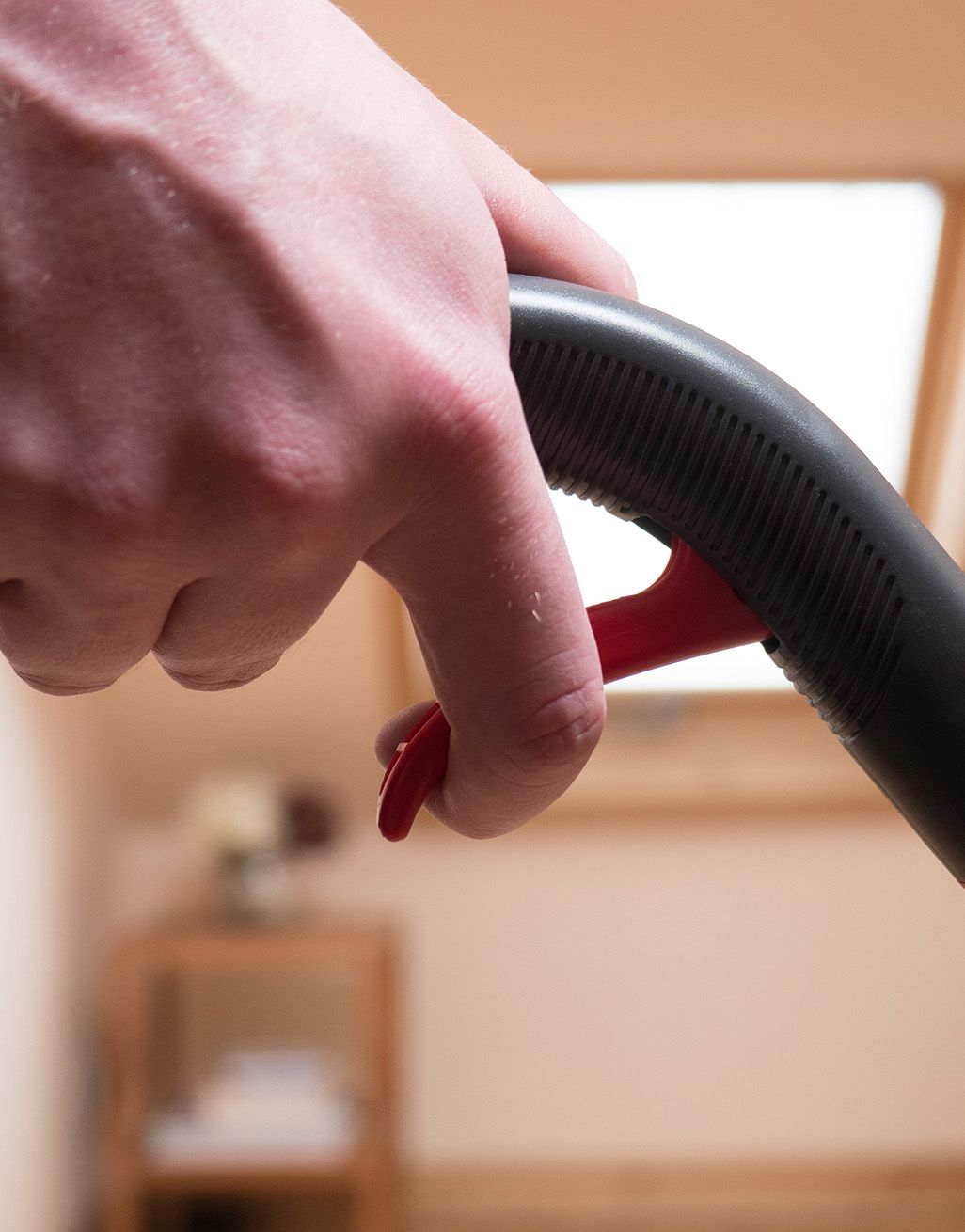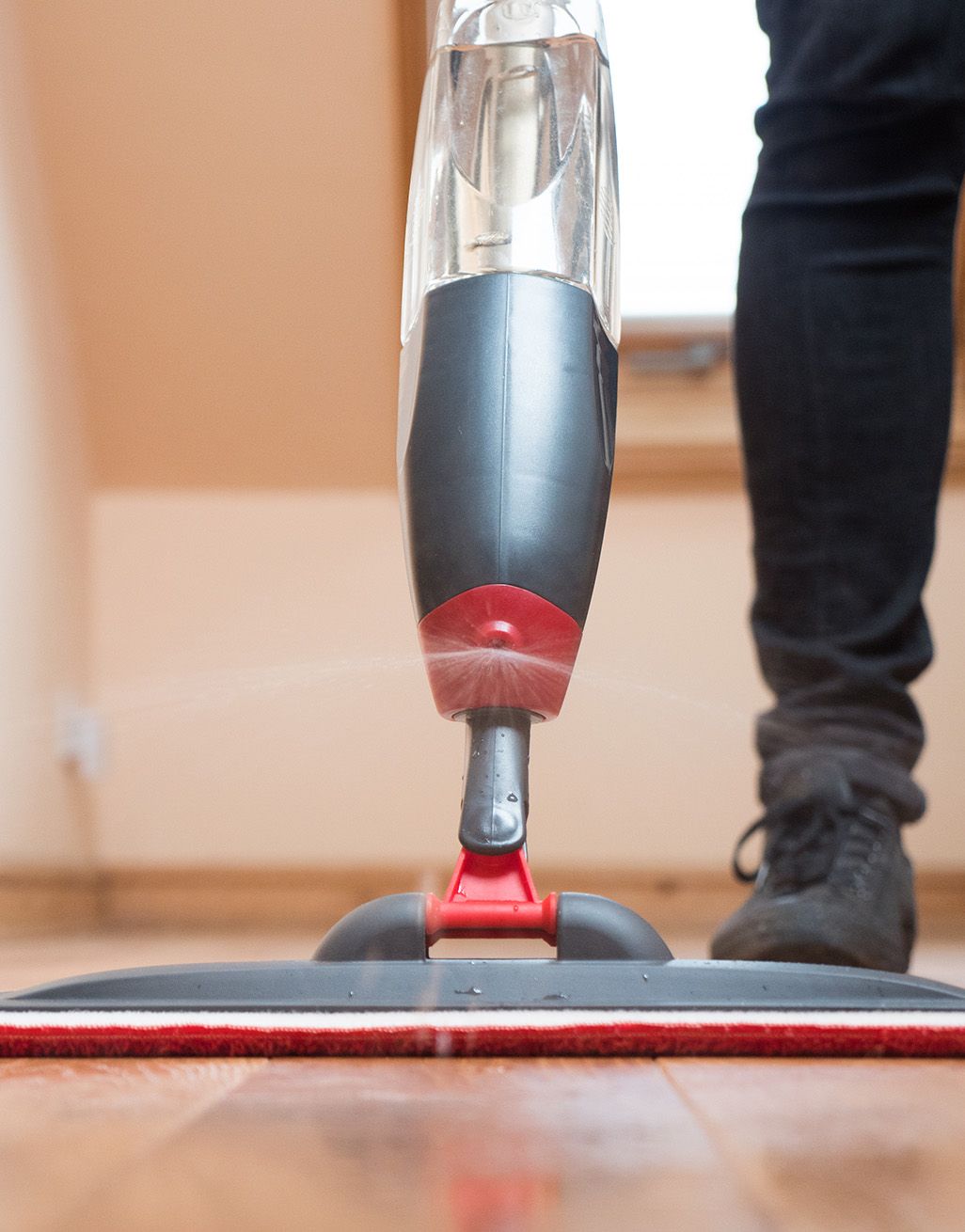 Impero
Elite Wood Flooring Kit
Description
The Complete Clean, Care & Revive Kit by Impero Elite has revolutionised your cleaning experience. Not only does it professionally clean and protect your premium wood flooring, but also restores solid and engineered wood back to its former beauty.
The complete cleaning kit contains an easy glide Spray Mop featuring an advanced spray handle and additional grip design, allowing you to get a firm hold on stubborn marks. The refillable liquid compartment takes the effort out of cleaning; eliminating the need to carry additional equipment.
For your quick clean, simply fill the liquid compartment with your Universal Floor Cleaner and squeeze the trigger to release. The integrated spray system evenly distributes the cleaner for the perfect coverage, whilst the machine-washable microfibre cloth makes easy work of capturing any surface dirt.
Providing the optimum cleanse and protection for hardwood flooring, the kit also contains the remarkable Impero Elite Reviving Wax.
 The Complete clean, care and revive kit comes with:
       

1 x Spray Mop

       

4 x Microfibre Cloths 

       

1 x Universal Floor Cleaner: 1L

       

1 x Reviving Wax for Wood Flooring: 1L

       

1 x Graduated Measuring Cap

       

1 x Detachable Cleansing Brush

       

1 x Instructions & Assembly Guide

        1 x Wood Flooring Care & Maintenance Guide
Accessory Warranty
Our wear warranty has been created to provide you with peace of mind that our quality product is ready to stand the test of time.
With proper care and maintenance, we guarantee against any hidden defect that may adversely affect the life of the product.
If you have any questions, please get in touch! For a detailed explanation and warranty exclusions, please visit our terms page.