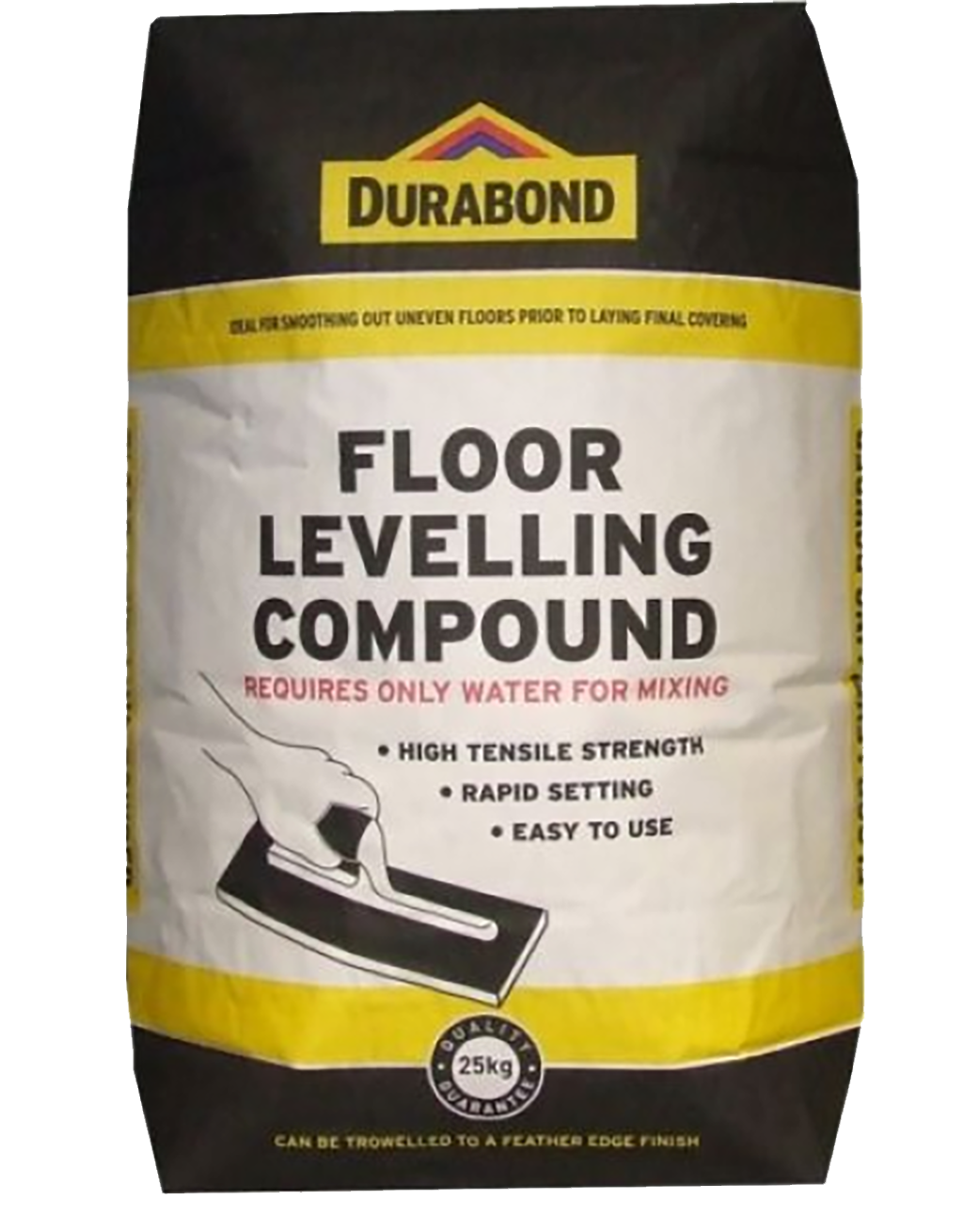 Durabond
Self-Levelling Compound
Description
Durabond is a high performance self levelling flooring compound allowing you to create a smooth and level surface on which to lay most floor coverings. Easy to use this self levelling compound incorporates specially blended cements and sands when mixed with water can be applied to masonry based floor surfaces such as tamped or worn concrete and sand/cement floor screeds.
This product is not suitable for external application or non-porous floors such as asphalt, plywood and painted surfaces.
Specification:
Each tub contains 25kg of product
Chloride free
Accepts foot traffic after 3 - 4 hours depending on temperature and humidity
Easy to use
Can be laid up to 6mm
Can be trowelled to a feather edge
Conforms to EN143813 CT-C16-F4
CE Approved
Covers 6sqm
Accessory Warranty
Our wear warranty has been created to provide you with peace of mind that our quality product is ready to stand the test of time.
With proper care and maintenance, we guarantee against any hidden defect that may adversely affect the life of the product.
If you have any questions, please get in touch! For a detailed explanation and warranty exclusions, please visit our terms page.