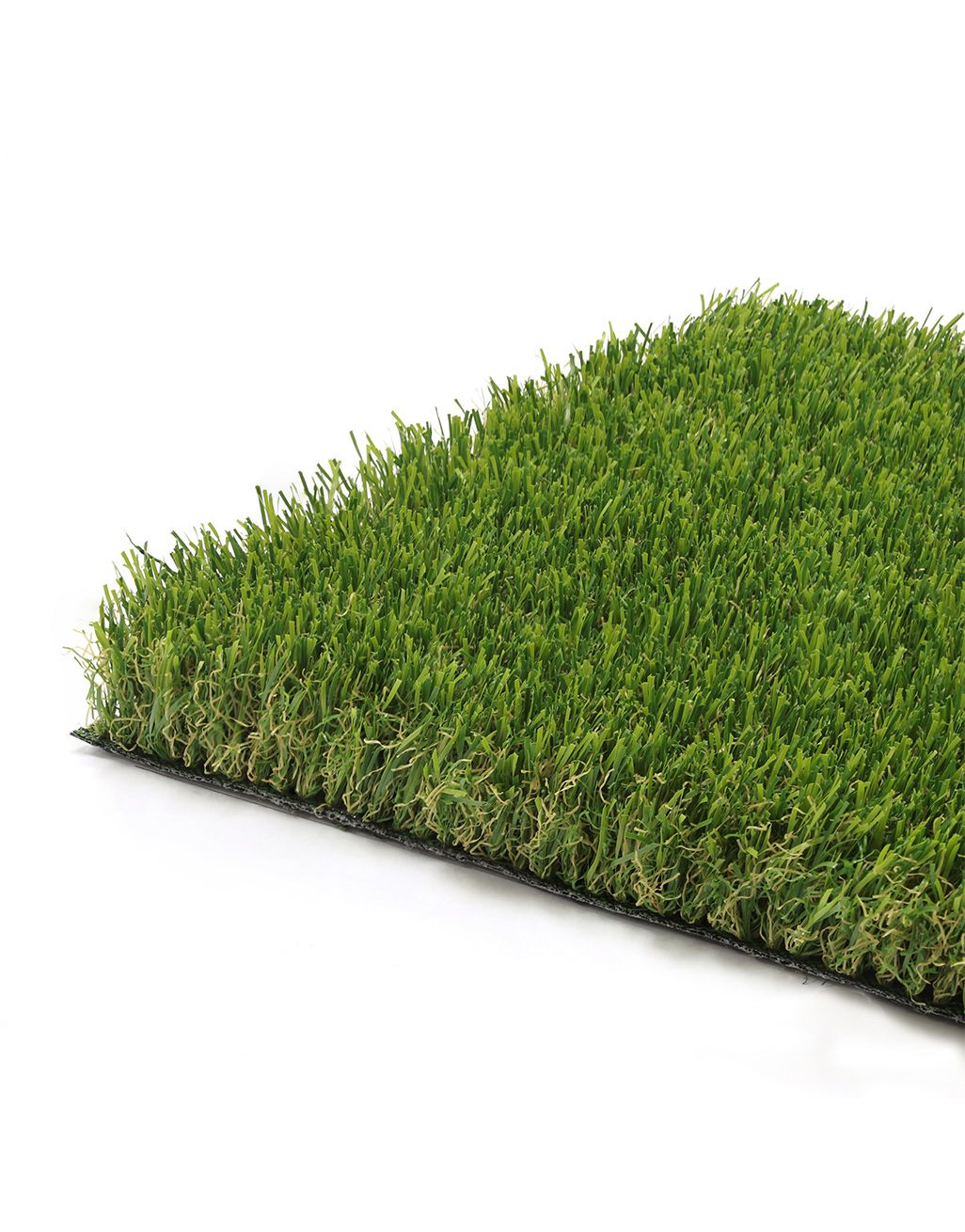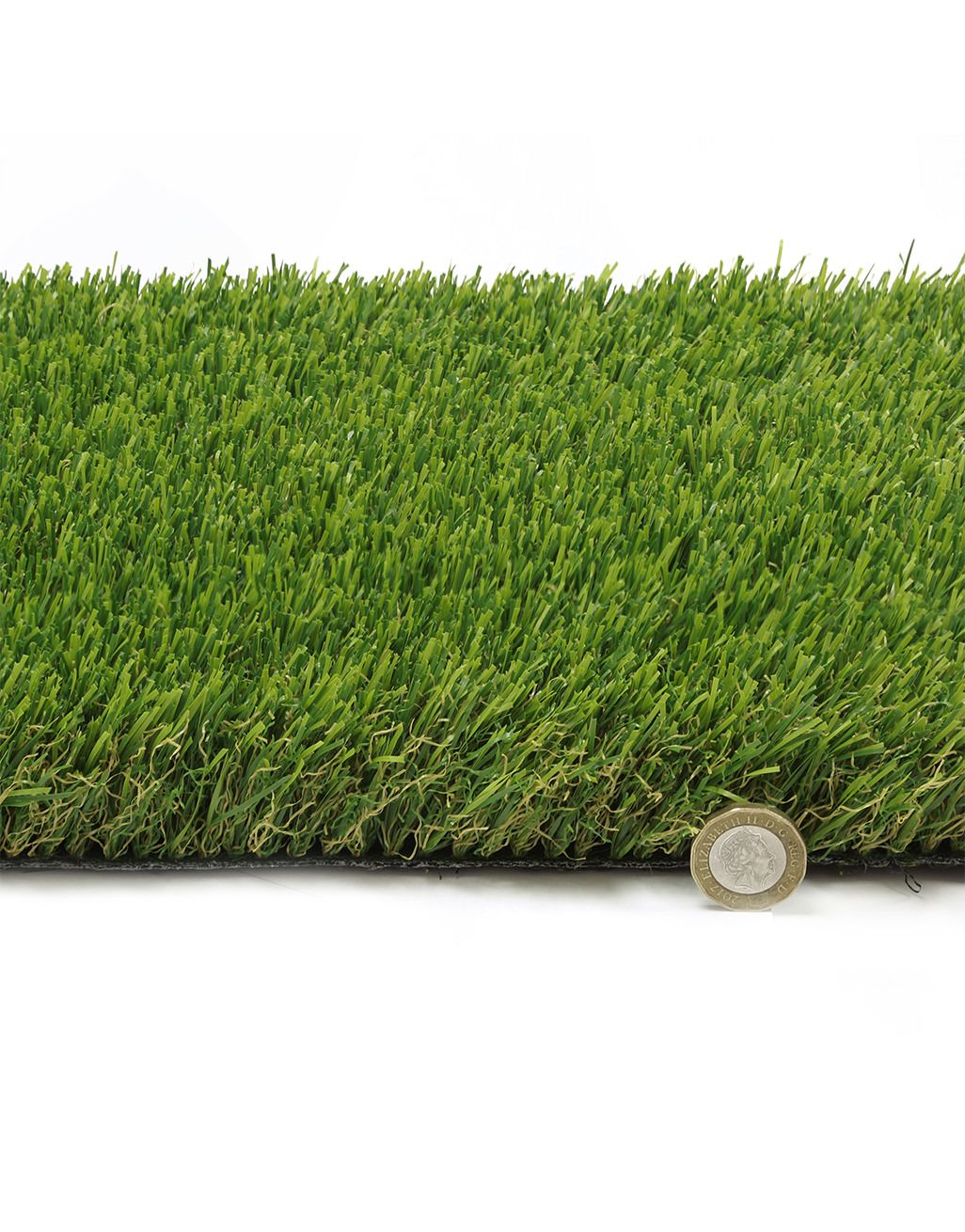 Cape Town
Artificial Grass
Description
Cape Town is resilient and hardwearing. The narrow I shaped yarn makes it more resilient that many others and is a good choice if you are going to be walking on the grass.
Specifications
Thickness
Cape Town measures a luxurious 42mm in depth - a long, natural looking pile that has the appearance of real grass and a luxurious feel underfoot.
Elite UV Protection
All of the artificial grasses on our site have fantastic UV protection - they don't fade in sunlight and stay green all year round.
Total Grass Weight
Cape Town is a heavy and dense artificial grass, demonstrating the true quality of materials used to create this premier grass.
Pet Friendly
Our artificial lawns are ideal for all pets and can be easily cleaned using a garden hose, warm water and mild detergent, or even with a good rainfall.
Extended Warranty
This has a fantastic 10 year warranty showing the huge confidence in the latest manufacturing techniques & quality materials used in production.
Quality Manufacturing
We work closely with the largest Grass Factories in the world to design and manufacture the best artificial grass available. We are constantly developing new yarns and technology to increase the realism, feel and resilience of the grass.
Yarn Material
Cape Town uses superior PP & PE fibres, making the grass softer & more pleasant to the touch as well as being more resistant thanks to their flexibility.
Yarn Colours
Cape Town is manufactured using four blends of colour to create a more natural looking grass. This allows Cape Town to be ahead of the competition.
Yarn Shape
I Shape yarns are the softest to the touch and help bounce sunlight around to give a natural appearance
Durable Backing
The quality of the backing is extremely important as it will impact on the long-term appearance of your artificial grass.
Easy Installation
Our artificial grasses are simple to cut and install yourself, allowing you to save extra whilst still creating the perfect results!
No Muddy Footprints
Wave goodbye to muddy footprints spoiling your flooring, there's no mess to be had with artificial grass flooring.