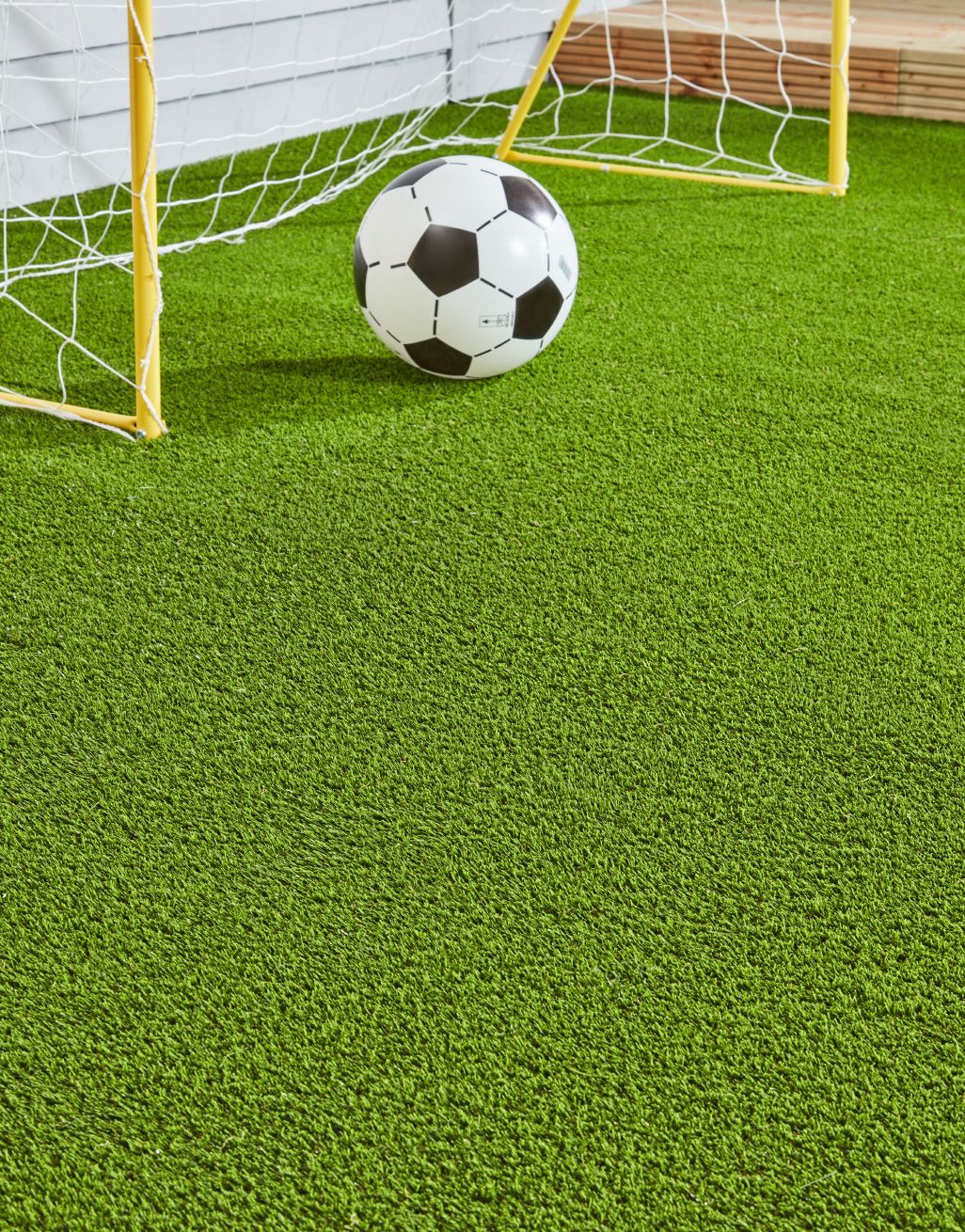 Camp Nou
Artificial Grass
Description
Camp Nou provides a quality surface ideal for general domestic use. If you want a conversation piece or a unique addition to your home, this is the grass for you. The opportunities are endless with our Camp Nou grass, this grass is perfect for paths, pet areas, or swimming pool areas. With extremely resilient fibres this grass will look like new for  long time to come. Easy to install and even easier to enjoy all year round, this artificial grass comes with an incredible 8 year warranty, offering exceptional value. Head over to our artificial grass accessories page to find the perfect additions for the best results.
Specifications
Thickness
Camp Nou measures a luxurious 25mm in depth - a long, natural looking pile that has the appearance of real grass and a luxurious feel underfoot.
Elite UV Protection
All of the artificial grasses on our site have fantastic UV protection - they don't fade in suBOSght and stay green all year round.
Total Grass Weight
Camp Nou comes with a solidly constructed woven backing, adding plenty to the overall weight and quality of the artificial grass.
Pet Friendly
Our artificial lawns are ideal for all pets and can be easily cleaned using a garden hose, warm water and mild detergent, or even with a good rainfall.
Extended Warranty
This has a great eight year warranty showing the huge confidence in the latest manufacturing techniques & quality materials used in production
Quality Manufacturing
We work closely with the largest Grass Factories in the world to design and manufacture the best artificial grass available. We are constantly developing new yarns and technology to increase the realism, feel and resilience of the grass.
Yarn Material
Camp Nou is made from a Polyethylene and Polypropylene mix, giving the artificial grass a very hardwearing quality that is great for general use.
Yarn Colours
Four blends of colour are used in Camp Nou, making it a natural looking grass. This blend keeps Camp Nou looking fantastic all year round.
Yarn Shape
Camp Nou's yarn shape gives the grass great resilience and helps the yarn bounce back when stood on
Durable Backing
The quality of the backing is extremely important as it will impact on the long-term appearance of your artificial grass.
Easy Installation
Our artificial grasses are simple to cut and install yourself, allowing you to save extra whilst still creating the perfect results!
No Muddy Footprints
Wave goodbye to muddy footprints spoiling your flooring, there's no mess to be had with artificial grass flooring.
Grass Warranty
Our wear warranty has been created to provide you with peace of mind that our quality product is ready to stand the test of time.
With proper care and maintenance, we guarantee against any hidden defect that may adversely affect the life of the product.
If you have any questions, please get in touch! For a detailed explanation and warranty exclusions, please visit our terms page.